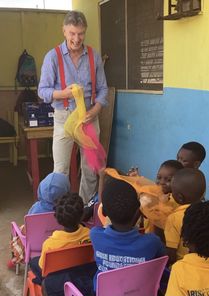 Together with Olaf, Wilhelm and Angelika Kelber-Bretz also traveled to Ghana.
Especially Wilhelm brought a lot of joy to the students. 
On Fridays there is always an extracurricular activity for everyone and this time Wilhelm brought a magic show. Besides a lot of amazed shouts and stunned faces, our students got to be part of the magic themselves! And also our teachers enjoyed it very much.
 Thank you Wilhelm, also again in the name of all students!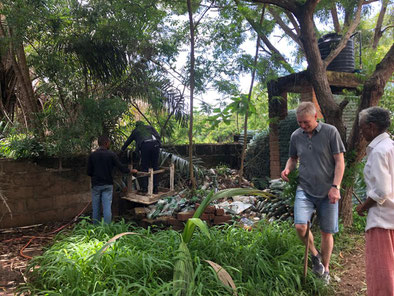 Finally!
After some minor obstacles, we were finally able to secure the access from the main road to our already purchased property. With this, everything is now in place for the first phase of construction of our school building project to begin.
However, donations are still needed for the further sections in order to really finish our school. Therefore, we continue to ask you to donate diligently in order to achieve the big vision.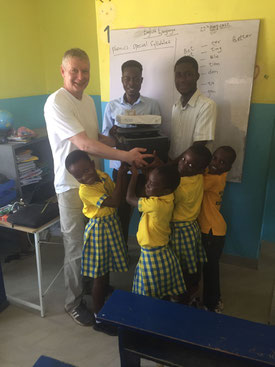 Our school finally has a printer!
Thanks to a generous donation, Olaf Stötefalke, who was in Ghana from 22.05-29.05.2022, was able to bring a printer to the school.
This means that from now on the school can print their worksheets independently and leave the local copy store behind!
Many thanks to the Ziehm family!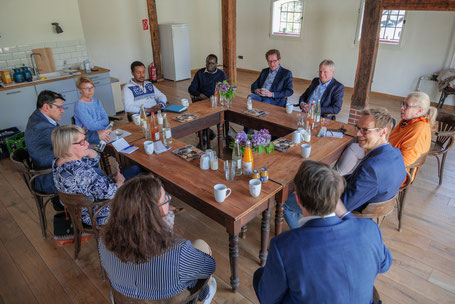 At an SPD info event in Barsbüttel on May 5, 2022 in the context of the state elections in Schleswig Holstein, Olaf Stötefalke had the opportunity to present our school project to the member of the state parliament Martin Habersaat and the member of the Bundestag Karamba Diaby. Let's see if further support possibilities can result from this...
Have fun watching this short video about our school and the students!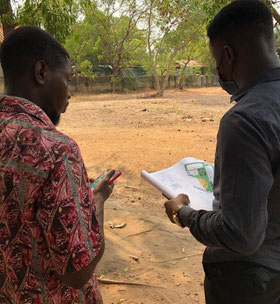 Our school construction is finally about to start!
Our preliminary work is almost complete and we want to start building as soon as possible. Thank you very much for your support so far. However, in order for the construction to really be realised, we need your support again in the form of donations.
This is very easy; we have started a crowdfunding campaign on GoFundMe and are happy about every amount that is donated. You can donate once, but also daily, weekly or monthly!
If you cannot donate or have already done so, we would also be happy if you tell us about our project and continue to help us build our dream school and thus provide our students with an appropriate environment for their school day!
Thank you very much 😊

https://gofund.me/d9c08abe

 In spring 2021, Tim Puppe was in Kokrobite and actively supported our project as an intern. In the meantime, he has opened an online store for sustainable clothing. The idea is not only to sell fairly produced clothing, but also to support social projects with it. 12 percent of the purchase sum goes to projects that help give children and young people in developing regions a chance of education and health, and thus of personal development. When ordering the goods, buyers select the project they would like to support. Among them is "Arise e.V. - a school for Ghana" - Tim, thank you very much for that.
So: who needs fancy jackets, t-shirts etc., please have a look at https://www.donait.de/shop/ and order. Let's go...
 We are very happy about the concrete architectural design of our school & therefore would like to give here with the following pictures a small impression how the building is currently planned!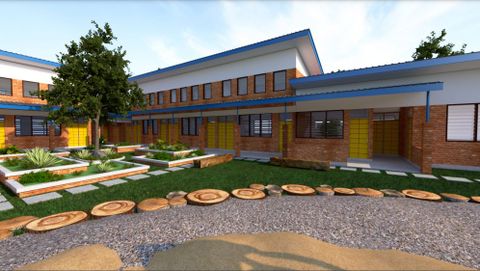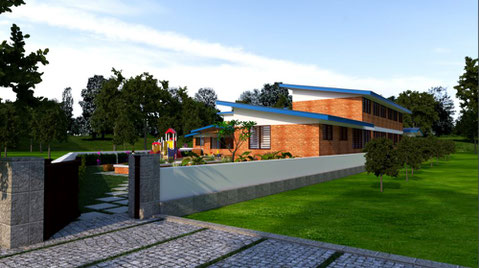 Dear friends of Arise,
Our students are currently still being cared for in a provisional building. However, the goal of our association is to build a new school building in order to offer them - and also other children - qualified instruction there. To this end, we acquired a plot of land in Kokrobite at the end of 2018.
Since October 2020, Janet Kwakye has been active on site as a manager and has brought the project with great commitment further through the jungle of authorities and decisively advanced it. Currently, she is also assisted by our intern Tim Puppe, who is in Ghana for nine weeks.
At the end of April we decided in a small competition for an architect who is now preparing a design for the new school building. The first installment of her fee has been paid. The land has been surveyed and the elevation points determined. So now things are starting to get concrete! In all likelihood, the construction phase will start this year and the vision of a new school in Kokrobite will actually take shape!
We will of course keep you informed about the further development and thank you again for your support!
Have a nice summer and best regards
from Annelie and Olaf
"I would like to introduce an offer here with which I would like to support the association in its very valuable tasks. In the Ahrensburg area, I offer Walk & Talk rounds for people who would like to talk to someone else for once. In times of pandemic, our environment is usually reduced to a very close and familiar circle. And especially now, when we have a lot of time to think, desires for change often arise. Some topics, worries or even "crazy ideas" are often easier to discuss with people who are not so close to you. For this I would like to give food for thought..."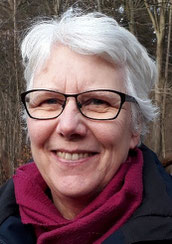 My name is Kerstina Feldvoss, I am 63 years old, an environmental engineer and I work in the Hamburg administration for flood protection.
There, I also represent the interests of colleagues on the staff council. Here I can contribute my experience with advisory activities. This avocational interest has accompanied me for many years. To this end, I have undertaken further training as a health and systemic psychological consultant.
"On a walk together I would like to help clarify personal questions, doubts, wishes for changes in life, dealing with strokes of fate or whatever else may be on your mind, using methods of the systemic approach. Confidentiality is my highest priority.
Feel free to contact me at 01522 219 7578, and we will arrange an appointment and meeting place. For one hour of counseling I would like to donate 40 euros to the association Arise e.V.. If this amount is too high for you and you therefore can not use the offer, please feel free to ask me.
I look forward to a lively exchange and interesting conversations!"
Dear Arise members and friends, 
First of all, I wish you all a Happy New Year and all the best for 2021. The start of a new year often gives reason to reflect on the past year. And so this year I would like to review the Arise year and share these thoughts with you. As for all of us, 2020 has been a much different year for Arise than we expected and has also challenged our association and school. But not only that, it has also - again - given us much cause for joy.
At the beginning of the year, the two new interns Anja and Karoline traveled to Ghana to accompany the daily life of our school there in a very committed way and to drive its further development with great ideas. Unfortunately, due to Covid-19, the two had to terminate their internship early - a great pity. Another consequence of the pandemic was that schools also closed in Ghana. Especially for socially disadvantaged families the school closures were very difficult to cope with and neither the families nor our school and the teachers had the necessary resources and competences for target-oriented distance learning. The teachers decided to make home visits to the students and each family received a supply package of rice and other food from our association. It was not only in Ghana that the corona consequences challenged us. In Germany, too, an event had to be cancelled due to Covid-19.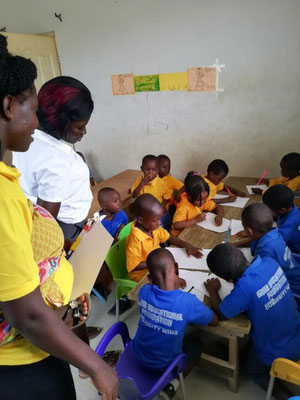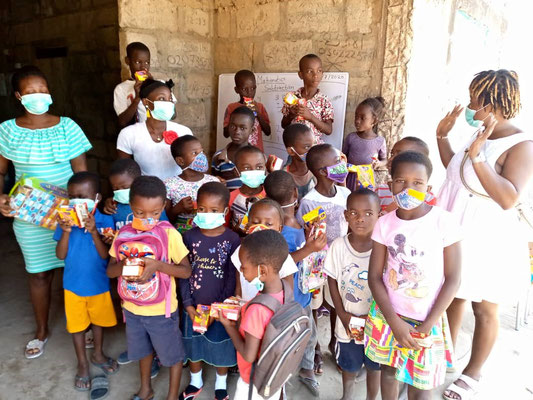 Thus, on May 9, 2020, a benefit concert was to take place in the Eduard-Söring-Saal of the Stormarnschule in Ahrensburg. Here the Baltic Jazz Singers as well as the music group Blossom of the Stormarnschule should perform. Maybe we can make up for it sometime. The idea for the benefit concert came from our very dedicated club member Gerhard Puffert, who unfortunately passed away on November 18. He always had many constructive suggestions and helpful objections. For this we will always be grateful to him. There had already been several preparatory meetings for the benefit concert. Special thanks for this go to Lulu Kuhlwein, Uschi Ebert, Ingrid Münzberg, Jutta Tietz, Kerstina Feldvoss and Stefanie Stötefalke.
As soon as it was possible, further schooling of the children was carried out in Ghana. Although the schools in Ghana (except for the final years) are officially closed until the beginning of the year 2021, with a developed hygiene concept and distance, our school has nevertheless schooled the children.
On June 13, 2020, our association member Sabine Ernst held a book flea market, which again brought in donations for our association. Sabine was also again very involved in the book sale. Many thanks, dear Sabine. In addition, we were able to expand our cooperation with the Kokrobitey Institute and Grow Ghana this year. These two organizations are for us the most important partners on the ground in Ghana, who always support us in our activities, enrich us with ideas and with whom we always have stimulating discussions. In the meantime, an online meeting takes place at regular intervals in this context.
In September, our first Weltwärts volunteer Richard was supposed to travel to Ghana. Of course, this was also not possible with the Covid-19 pandemic. Richard's volunteer service continues until summer 2021, so we still hope for an early departure for Richard. Through several actions Richard has also already supported our work here in Germany. Thank you Richard.
On October 9, 2020, we (Olaf, Stefanie and I) traveled to Krukow in Mecklenburg-Vorpommern. There Anna-Maria Mader presented her autobiography "A woman goes her way". A portion of the proceeds from each book is donated to our school project. This is something very special for us, for which we would like to thank Anna-Maria again on this way.
Since October 1, we have also created another job in Ghana. It turned out, also thanks to our interns Anja and Karoline, that in order to be able to drive the project forward better in the long term, more structure is necessary. Therefore we decided to hire a manager, which we found with the help of the Kokrobitey Institute and Grow Ghana in the person of Janet Kwakye. Since then, she has been bubbling over with ideas and has already moved and initiated a number of things. Among other things, she has worked to bring not only German volunteers to our school, but also Ghanaian volunteers. For example, starting in 2021, there will be a "book club" with an author. In addition, a nurse has agreed to support our school by coming by from time to time and teaching first aid skills to the teachers, among other things.
Another idea Janet had was to host a webinar. This was held on Nov. 21. The group of participants was mixed with Ghanaians and Germans. The interest of the participants was great, so that we are planning to continue the idea of a webinar in 2021 and to hold such an event again.
In 2020, we welcomed a total of 10 new members to Arise. We are also very happy about this.
Currently, we have a number of projects in the pipeline. We are working on further improving the quality of teaching. In this context, Janet is working with the head of the Kokrobitey Institute, Renée Neblett, on a curriculum. The curriculum, provided by the Ghanaian Ministry of Education, is being prepared by the two of them so that it includes practical references and concrete ideas for implementation in the classroom.  In addition, we are planning to hire a graduate teacher who will then be able to support our other teachers in further developing the pedagogical work.
During the Christmas vacations, the building in which our school is currently located will be renovated and beautified in order to be able to guarantee a smooth school day. To this end, we also plan to build another transitional wooden classroom to allow for greater differentiation of learning groups.
This leads me to our enormously important goal, the construction of the school building. In November we received (unfortunately very delayed due to Covid) concrete proposals from an architect. Currently we are still waiting for proposals from another architect to compare both price and design. We will inform you as soon as there is something new in this regard. I am confident that things will actually start soon. The work of our manager is also very helpful here.
Finally, I would like to thank you all for your support, trust and commitment. All of us together make this project possible - I think that is something very special.
I would now like to wish you all the best once again for the new year.
When and in which form this year's annual general meeting can take place, I will inform you in due time.
Yours, Annelie Stötefalke
Thanks to Anna Maria Mader, we were not only able to expand our geographical knowledge (Krukow is a district of the municipality of Kucksee in Mecklenburg-Western Pomerania near Neubrandenburg), but above all we were able to experience a very special commitment to our association. Anna Maria Mader had heard about our association in a television report and contacted us. Heartfelt and bubbling with life, she suggested that we support our association.
And now the time has come: Anna Maria Mader has written her German-German autobiography (Anna Maria Mader: Eine Frau geht ihren Weg. Bavaria, my home - Mecklenburg, my home. ISBN: 978-3-941681-67-5), which has now been published to mark the 30th anniversary of German unification on 9. 10. 2020 and was presented to the public for the first time in a reading in Krukow Castle. . .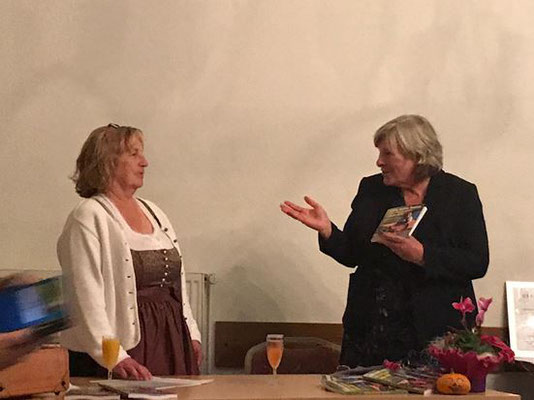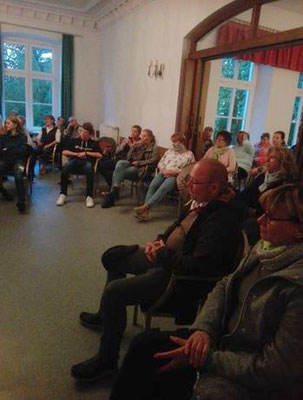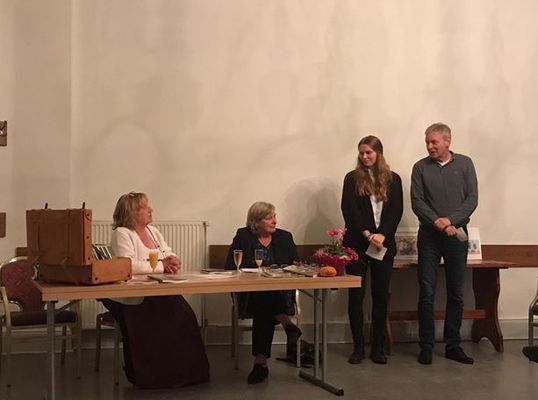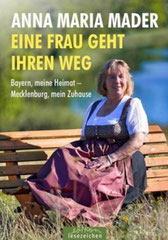 A book worth reading about the eventful past of a woman from Bavaria who never gave up and finally found her home in Krukow. The reading in Krukow Castle gave us the opportunity to present our association in a completely new context. In a loving atmosphere and in front of an interested and questioning audience interesting conversations took place. And especially pleasing for our association: Anna Maria Mader donates a part of the sales proceeds to Arise e. V. ! The association can use the money very well, because after the purchase of a plot of land in Kokrobite the planning and construction of a school building is now to be realized.
A big thank you for the great financial support and encouragement!"
Interested people can order the book on Annamader. de
Unfortunately, due to current developments due to the coronavirus, the benefit concert will not be able to take place for the time being!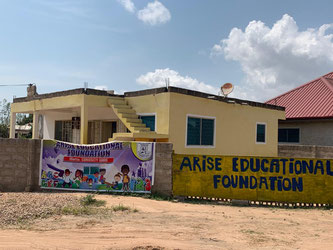 Dear Arise members and friends,        
another year of Arise is over. The end of a year always gives cause for reflection. So I would like to review what happened at Arise this year and share these thoughts with you.
The year 2019 has brought us the two super dedicated interns Jada and Jenny. Jada, who worked in our project from February to June, has been able to move a lot. On the one hand, she has been able to improve the conditions in the school by constantly procuring things that were needed, such as school materials. On the other hand, she has contributed to the further development of the school by organising a Montessori workshop for the teachers and a dance workshop for the pupils. Jenny, who did an internship with us for 2 months in autumn, has also initiated an incredible amount. She also organized what was missing. In addition, Jenny constantly tried to establish school concepts to further develop the structure of the lessons. You can read their internship reports on our homepage. Jada and Jenny, a huge thank you for your great commitme
Furthermore, in 2019 we have created a further milestone for the long-term and sustainable establishment of our school in the Ghanaian school system. The purchase of a plot of land on which we will then build our own school building has proved to be complicated, but in the end we succeeded. The property is located in Kokrobite, directly opposite the Kokrobitey Institute (https://www. kokrobiteyinstitute. org/), our local partner.
The location has several advantages. The institute has the possibility to visit the school frequently and to accompany the school life a little bit. In addition, since the beginning of the cooperation, the Institute has always accommodated our interns so that they will have a short distance to their place of assignment, the school. Plans are currently being made as to what the school building will look like. We hope that a building can be realized soon. However, the implementation of the administrative necessities (registration of the country for the association, building permit, etc. ) unfortunately as very tough.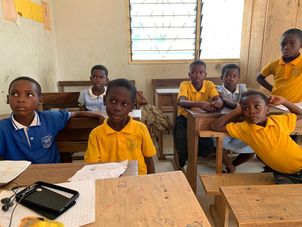 In April, Arise was part of the programme DAS! of NDR on television. The contribution to our school has become very nice and has brought us some donations as well as new club members. This is really great! We also have a new cooperation partner in Ghana. Grow Ghana (https://www. growghana. org/) is also an NGO. She has set herself a goal, to prepare students for a world of digitization, to work with computers, in order to increase career opportunities. For example, this organisation offers workshops in schools. Grow Ghana is also headquartered in Kokrobite, which makes a cooperation almost possible. This has also developed during the internship of Jada and has evolved into a small concept (see: Annex). We try to support each other so that both projects can grow and prosper in the best possible way. One area of cooperation is that the interns and interns complement each other on site and gain insight into both areas of activity.
In order to better support and organise the work of the interns in general, we have been working together with the VNB (Association of Lower Saxony Educational Initiatives: https://www. vnb. de/) for several months. The VNB is a sending organisation of "weltwärts" (https://www. weltwaerts. de/de/). Weltwärts is the volunteer service for development policy of the German Federal Ministry for Economic Cooperation and Development. The learning service is aimed at people between the ages of 18 and 28. So we are fortunate to be able to send volunteers to Ghana for one year each from 2020 onwards under this programme. For September 2020 there is already the first volunteers! We are very happy about the new cooperations and are very excited about 2020. Between February 2020 and August 2020, two more interns will go to Kokrobite in the traditional way and accompany our project.
Another activity is our constant book sales. It's nice that this opportunity to get money has become so established and continues to be so. For this I would like to express a huge thank you to all who donate books and to those who sell, pick up and take them away so diligently: Sabine and Stefan and my parents! Thank you very much.
We are also pleased to be able to organise a benefit concert in the Eduard-Söring-Saal of the Stormarnschule Ahrensburg on 09. 05. 2020. Details and an invitation are still coming, but the preparations are already underway and I am happy about all those who have already saved the date to be at the concert in May.
All the activities described above take place in order to secure and develop the school offer of our small school in Ghana. It is so wonderful that we all together are able to help some children in Ghana to get an education that otherwise none of them would enjoy. I would like to thank you all for this! To an equally good new year and decade!
Best regards, Annelie Stötefalke
The award-winning Baltic Jazz Singers are men and women who use their joy and know-how to skilfully and multi-facetedly stage groovy cult songs, chart breakers and newly inspired arrangements of rarely heard pieces. It is a special honour for us to announce that this choir will sing for Arise on 09. May 2020 at 19:30 in the Eduard Söring Hall (Stormarn School, Waldstraße 14, 22926 Ahrensburg). We are already very excited about this event and are looking forward to hopefully numerous visitors. Admission is free - donations are requested, as all proceeds from the concert will be used for the new school building of the project. We already say thank you! to the Baltic Jazz Singers for their dedication & commitment to Arise and hope that this event will be a special experience as well!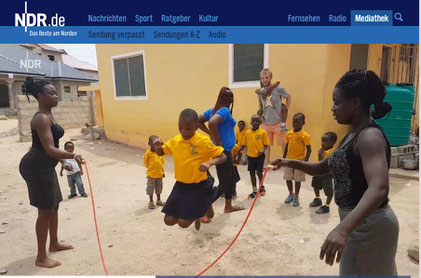 We were very happy about the contribution to DAS! on NDR in the broadcast of Wednesday, the 10th. April 2019.
 "Dear Arise friends,
we wish you a Happy New Year! First we would like to thank you all for your support and interest in the school project. Without this trust and the help of you our project would simply not be possible.
2018 was an exciting and progressive year for us. There were many developments for our project. At the end of the year 2017 a cooperation with the Kokrobitey Institute in Kokrobite, Ghana, has been established. The institute stands for sustainable development in the region and would also like to become involved in the field of education. The idea of building a school together was born. The director of the Kokrobitey Institute, Renee Neblett, was in Berlin in July 2018. We met with her there to discuss further steps of our cooperation. A short time later, our first Arise trainee Stephanie travelled to Ghana. She lived in the institute and went to school as an intern and also supported the work of the institute (see her report on our homepage). After her, Tom travelled to Ghana in November as the next intern. He will stay until the end of February and the next trainee will already arrive at the beginning of February. To send interns to Ghana is helpful for a continuous exchange with the school and the institute. In this way the project can be continuously advanced locally and different people bring in new ideas. Furthermore, our school has moved in 2018. The building in which we were accommodated so far was a shell construction without windows and lockable door. Now the owner wanted to continue building (a common practice in Ghana when building houses). We now have a small building (again a new building that is not yet finished) with two classrooms, a kitchen and a toilet. This building is a significant improvement on the previous one. Fortunately, no more things go missing now. Nevertheless, this building is also an interim solution, as it is quite small and has no room for more classrooms. To our great joy we have found a suitable plot of land, which we will now buy (January/February 2019) and build our school on it. It is located right next to the Kokrobitey Institute. The Institute is in contact with students of architecture and an architect who will support us in the construction of the school. The idea is for architecture students from the USA to help plan and help. We are currently in the planning stages of the financial and time frame.
Not only in Ghana, but also in Germany, a lot has happened in the past year. The year got off to a really good start for us when we were able to accept the Olof Palm Peace Prize 2018 of the SPD Stormarn. This was of course something very special for us – a great recognition of all our commitment! Thanks to some private parties, where donations were requested for Arise instead of gifts, large donations were collected. Thank you so much for what a commitment of you! This year, the Bosch campaign "Cents for help" supported us with an incredible sum of €20,000. Employees can donate the amount after the decimal point of their salary each month and from this they support various projects. One of those projects this year was us, just crazy!
The Wilhelmsburg district school, which has already organised a number of events for us, such as a Maritime Dinner, continues to support us. Many thanks to the ZEBRA class! The Volksdorf district school has also committed itself to us again in 2018. During the sponsored run of the school, several thousand euros were raised for the construction of our school. Thanks for that, too. The 22nd. September took place on the initiative of musica latina! a benefit concert for our association took place in the Jugendtreff Hagen, Ahrensburg. The Jugendtreff organized the concert generously, committed and uncomplicated for us. Many thanks to all of you! The concert was very well attended, although the weather could have shown itself from a better side. There was coffee and cake, soup, cocktails from JiM's Bar and above all musical accompaniment from ForYourSoul and musica latina!. The dance mice of the SSC Hagen also performed with a successful dance performance. In addition to great financial donations, a lot of book donations came together again, which made us very happy. A big thank you once again to all who made this great day possible for Arise. In general: the regularly flowing book donations are a welcome support for us. And another huge thank you goes to all who support Arise with regular donations and energetic help. Thanks to all of you!
From the end of December to the beginning of January we were in Ghana to get an impression of the country. Thanks to a very generous donation of wooden toys and learning materials from the company Gollnest und Kiesel, we were able to fill the school's cupboard well. The children and teachers will be delighted after the holidays! Our trainee will introduce the material. We had the opportunity to visit the school. We also went to the Kokrobitey Institute, where we had our intern Tom and Renee Neblett, the head of the institute. We were also able to inspect the land that we will purchase for the school building. We have discussed the first details with the lawyer accompanying the purchase. With Renee Neblett we had an inspiring meeting. We travelled back to Germany calmly and in good spirits. The purchase of the land is now imminent! Furthermore, we are pleased to have won the company Gollnest und Kiesel as a generous donor for the new school building (already 15. 000€ in 2018). To another good year!
Best regards from Annelie
on behalf of Arise e. V. - A School for Ghana"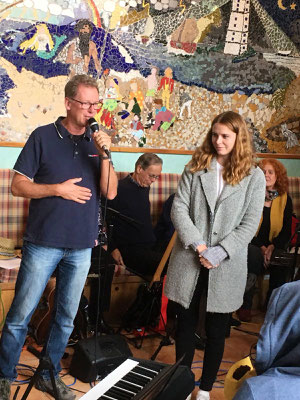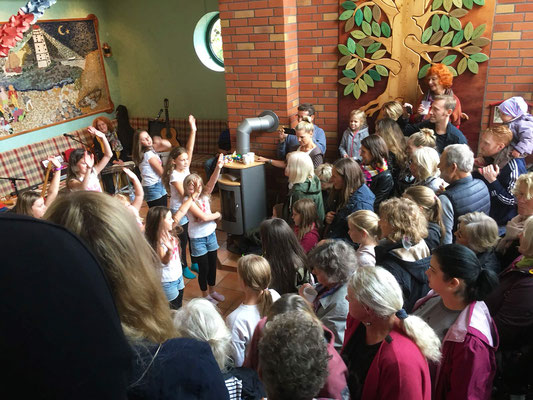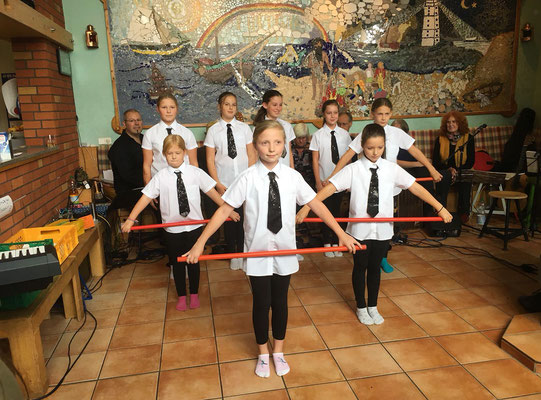 The event at the Jugendtreff Hagen at the end of September was simply great – despite the lack of sunshine outside, music & dancing was even more cheerful inside and all for the benefit of the school project in Ghana. Over a hundred guests watched the artistic performances by, among others, the "Dance Mouses", the vocal group "ForYourSoul" or "musica Latina!. " Also from a culinary point of view, all guests were well catered for – on the one hand by numerous donations of pastry and Jim's Bar, on the other by the organizers themselves and the staff of the youth meeting, who, among other things, provided the guests with delicious potato soup for their physical well-being.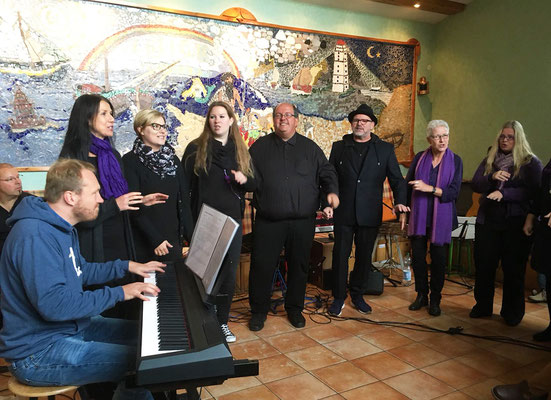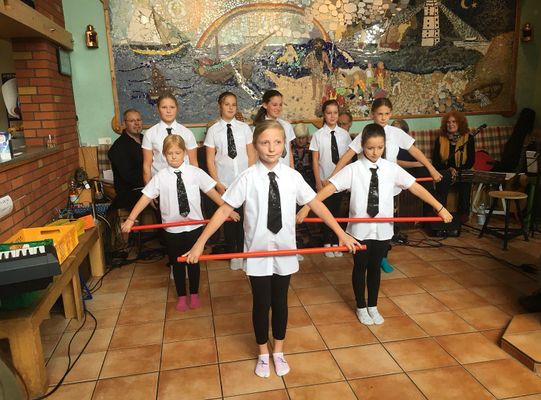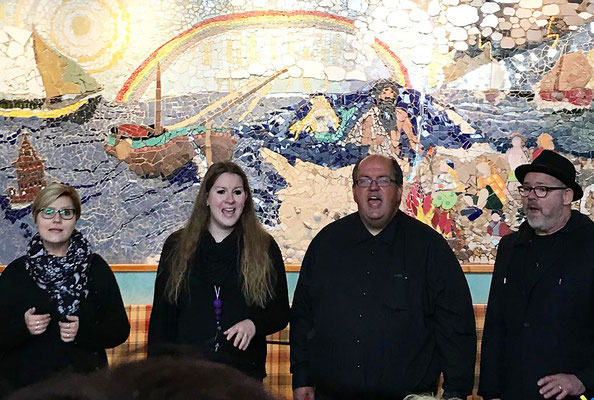 Arise e. V. is impressed by the dedication and commitment of all participants! We were very happy to learn that a total of 1,300 Euros in donations were collected at this cheerful celebration - in addition, numerous books were donated, the proceeds of which will again be used to purchase new school materials in Ghana. It is a great experience to receive so much interest & positive feedback for the project in Ghana and this gives us new impetus to move forward. In this way, we remember a day that inspired us - naturally because of the donations collected, but rather because of all those who expressed their confidence and faith in our project by participating in this event. Just great!!!
Cents for help is a Germany-wide fundraising campaign of the Bosch technology group in which each employee can voluntarily give up the cent amount behind the coma of the monthly payroll in order to donate it to a good cause. The amount is then doubled by the company and the proceeds are allocated to different projects based on different selection criteria.
We are very pleased and would like to thank all our employees and the Bosch Group in Germany for their confidence in our work and the generous donation of € 20,000 for our project in Ghana. So we have come a big step closer to buying a plot of land and building our school in Kokrobitey/Greater Accra!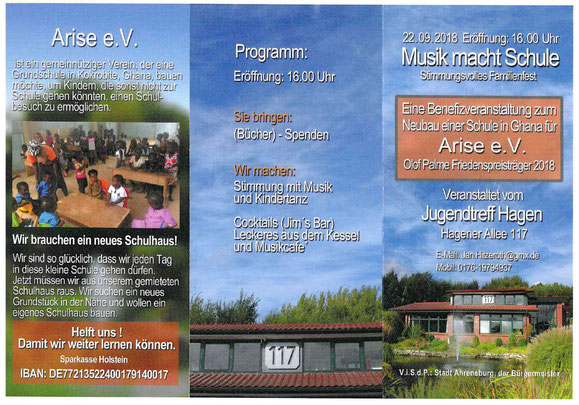 We are very pleased about the commitment of many students and teachers of the Walddörfer Stadtteilschule, Hamburg. At this year's sponsored run, Euros will be raised for our project with great physical effort. Let's go!!!!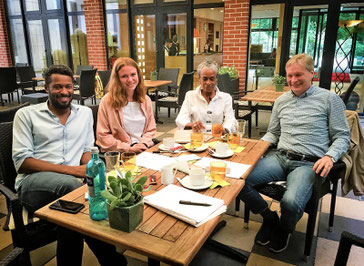 " On the 10th. July 2018 we, Annelie, Olaf and I met in Berlin with the director of the Kokrobitey Institute Renee Neblett and her son Sekou Neblett. First and foremost, our conversation was about exploring how we can work together to further develop the Arise school project. In this context, the possible construction of a new school building plays a central role. A plot of land must be acquired for this purpose. Behind the Design - Center (sewing -, glass - and wood workshop) of the Kokrobitey-Institute there is a suitable plot of land from Renee's point of view, which is currently undeveloped and overgrown with trees. The property is approximately 2 plots in size, which equates to approx. 1300 square meters. Currently, the property is owned by Robert Nsafoah, whom Renee knows personally. Renee anticipates that the property will cost approximately $29,000. Renee suggests that an architectural project be started with students with the goal of creating a plan for building on the property and developing a cost breakdown necessary to do so.
It is important for her and us to design the eventual construction taking into account the local conditions and possibilities. From the very beginning, all parties involved – including parents and residents – should be involved. Even for later there is the idea to involve the parents in the care of the property. The trees standing on the property are to be preserved. Access can be provided via the premises of the Institute. Building materials are to be procured and produced locally. The children would have to be taken to school by local Trotro transport. This needs to be organised. Other aspects that we discussed:
•      if the school is to be built, an agreement must be reached on who is responsible for what and how the costs are to be shared. Sekou wants to develop a concept, which we will then look over and if necessary. could be the kickoff for our joint project.
•      Renee would like the support of interns sent by our association. They would have to stay on site for at least 3 - 4 months. You can live and eat at the Kokrobitey Institute, where students from America also regularly stay. We still have to agree on the costs involved.
•      Renee, it is important – if there is a cooperation – to develop a coherent pedagogical concept for the school. Based on the Ghanaian curriculum, a kind of model school is to be created in which traditional teaching is expanded to include aspects such as partner/teamwork, mount-oriented teaching materials, learning on the move, hands-on work in the school garden (all based on traditional values and local culture). "                                   
                                                                                                 Stefanie Stötefalke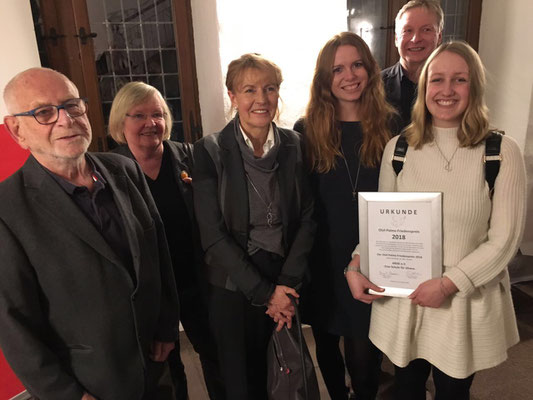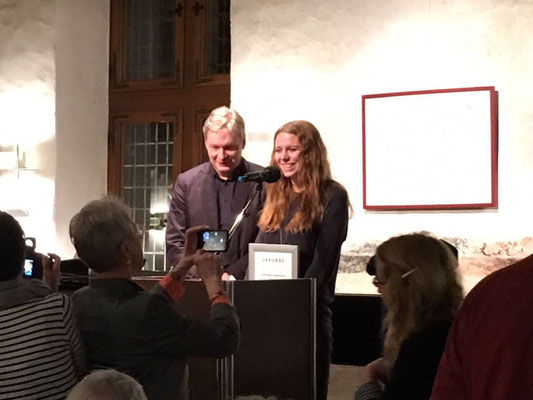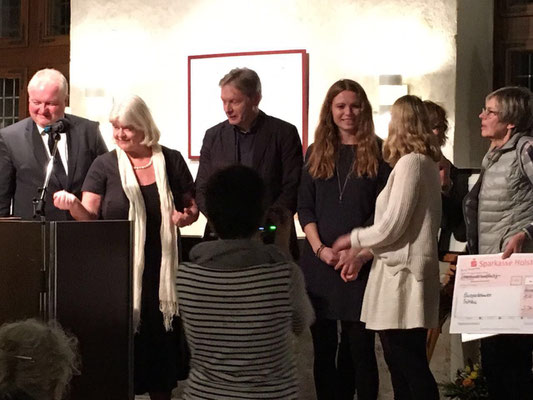 On 28. February the annual Olof-Palme-Peace-Prize was awarded by the SPD Stormarn. In the great atmosphere of Reinbek Castle, the 1st prize of 1,500 EUR was awarded. Prize will be accepted. The prize is intended to show appreciation for the commitment of people from Stormarn who work on a voluntary basis. It is a very special honour for us and of course it motivates everyone involved in the project that we are on the right track and encourages us to keep moving forward. . . We are very happy - also about the congratulations and the positive feedback we are receiving! Thank you so much!!!
We are looking for an intern! You will live in Ghana in Kokrobite (near the capital Accra) and support our small school. This means that on the one hand you support the two teachers in class. On the other hand, it also means that you can make your own ideas and plans for the future of the small school, which will help us to continue the school sustainably and with good quality. You will be accommodated at the Kokrobitey Institute (https://www.kokrobiteyinstitute.org/)  where you will be provided with a room and food. The institute is also your "office", from where you can be the school's supervisor, communication partner for us in Germany and discuss creative ideas with your local colleagues. The Kokrobitey Institute has several interesting projects, all of which are under the big goal of sustainability. Among other things, the institute trains young people in sewing using only recycled materials. One idea is to build a model school together with our project that will show how education can function sustainably. Your task is to develop and initiate concrete ideas for implementation together with the institute. If you are interested, just contact us (info@arise-ghana.de  or write us on facebook: Arise e. V. ). The time period can be individually adjusted. We are looking forward to seeing you!
 Another year has passed and a lot has happened in our small school in Ghana. We have achieved the most important goal – that the 40 or so children continue to be educated every day and that we create three secure jobs. Measures were taken to facilitate everyday school life, including the purchase of new boards and furniture for teachers, as well as additional seating and tables for schoolchildren. In addition, some necessary repairs were made, e. g. on the walls. Through the campaign "Books for Books" we have received an insanely large number of book donations. From the proceeds, we have been able to purchase a large number of books and booklets that enhance the quality of learning and make everyday teaching much easier. Lessons are thus more structured and learning success with the increase in material is much better.
We are of course very happy about that!!! We are also proud of the fact that all running costs, such as rent, salaries, refilling the water tank and gas stove, have been covered. All these measures for maintenance and further development are only possible through the great support of all Arise members and friends. Through many different activities in 2017, donations were acquired and the project was made better known. It is something very special for us. . . Networking in Ghana has also increased, which was and continues to be a big and important goal of ours. Through the Rotary Club in Accra, where we were allowed to present our project in October, a contact to the Kokrobitey Institute was established. The institute is located near our school and is dedicated to sustainability and recycling in the context of creativity and education. We are currently planning a cooperation with the institute and hope for even stronger local networking.
We have achieved a lot so far: we manage to provide children with a meal and a learning opportunity every day. We are creating three jobs for three Ghanaian women and we are also managing to improve the conditions on the ground step by step with small adjusting screws. But there is still a lot of work ahead of us: our next big goal is to get or build our own school building. That is why we found out about available plots in the area and now also more concrete ideas about the future of the project. We are looking forward to seeing how things will develop in the new year. . ! Many thanks to all those who walk this path with us, for making it possible for a school day to take place. Let us continue along the path together!
We would like to thank you very much for the invitation to the programme "Engagiert - Vereine stellen sich vorstellen" on 8. June 2017. Live on the radio. . . a VERY exciting experience for us! The Offene Kanal Lübeck was kind enough to provide us with a recording of the broadcast. Arise hopes you enjoy listening to it!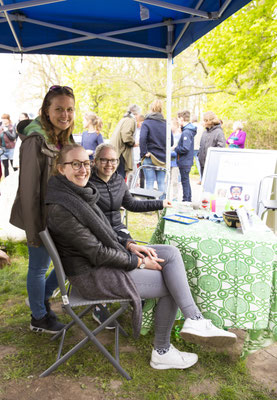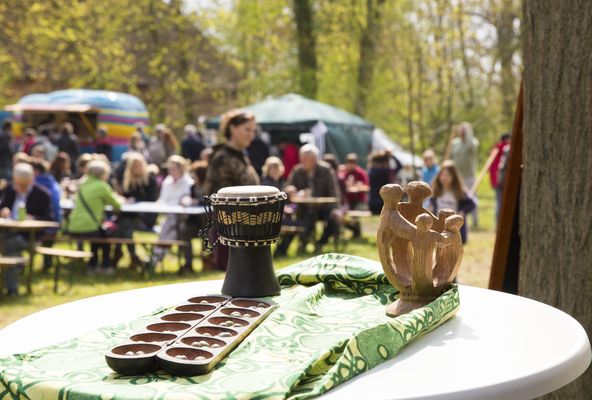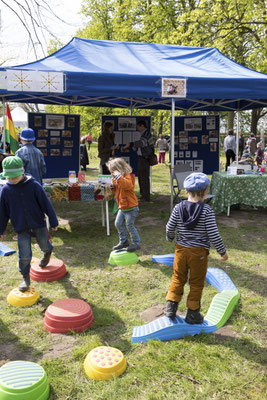 A great 1. In May 2017, some Arise members spent the traditional court festival on Gut Bliestorf. In addition to an information booth where interesting conversations were exchanged, the smaller Hoffest visitors were able to try out different play equipment or have their make-up made up as African animals:) We had a lot of fun!! We say thank you very much for allowing us to be there – it was a feast & a great start to May. .
With the Books for Books campaign we would like to call for donations of used books, DVDs or CDs to Arise. 100% of the proceeds from the sale will then go towards textbooks & materials that will make everyday teaching in Ghana easier and more educationally valuable. We welcome anyone who would like to participate in this & say thank you to those who have already so generously donated books to us! We continue to collect:)
Thank you for the nomination for the Olof Palm Peace Prize of the SPD Stormarn! The award ceremony at the end of February was a great event and for us it was a huge honor to be there:) Congratulations to the winners!!!
The association arise e. V. together with kaneo IT solutions from Lüneburg, which is involved in the project www. labdoo. org, is asking companies for IT donations. The organization labdoo. org is currently active in over 100 countries around the world and provides schools or orphanages with IT equipment such as laptops, e-book readers, tablet PCs or computers free of charge to enable access and participation in the digital society. Children can thus be accustomed to the skills associated with computers, which are indispensable for education.
Kaneo GmbH - winner of the DEUTSCHEN ENERGIESPARCUP 2016 - takes care of the processing and preparation of the IT equipment donated by companies, which is then given to aid projects in cooperation with the labdoo organization. Arise e. V. is now also listed as a potential recipient of this IT equipment on labdoo and is therefore asking companies that are restructuring their IT department for support!
Further information can be found under the following links:
You belong to a company and would like to participate in the campaign or have questions/ideas? Just write us an e-mail (info@arise-ghana. de).
The Maritime Dinner – a project of the profile class ZEBRA of the Stadtteilschule Wilhelmsburg – will take place on 12 June. May 2016 was a very special event: with about 100 guests, Ghanaian food and party was outdoors in the beautiful sunshine. Under the direction of Wilhelm Kelber, the students were relaxed and in a good mood during the successful implementation of their now 4th class. Town-dinner.
In addition to a menu typical for the country, which the students realized with the support of the caterer Food for Friends, various musicians from Ghana & Hamburg provided varied entertainment. A poster exhibition informed interested people about the profile work carried out by the young people. We are impressed by the organizational talent and commitment of the profile class, speechless about what you have done for us! We thank you from the bottom of our hearts. . . Keep up the good work! Of course, a very special thank you to all the donors for their generosity!
An informative report about the event can also be found on the homepage of the Stadtteilschule Wilhelmsburg under:
http://www.stadtteilschule-wilhelmsburg.de/unsere-schule/news-projekte/#c467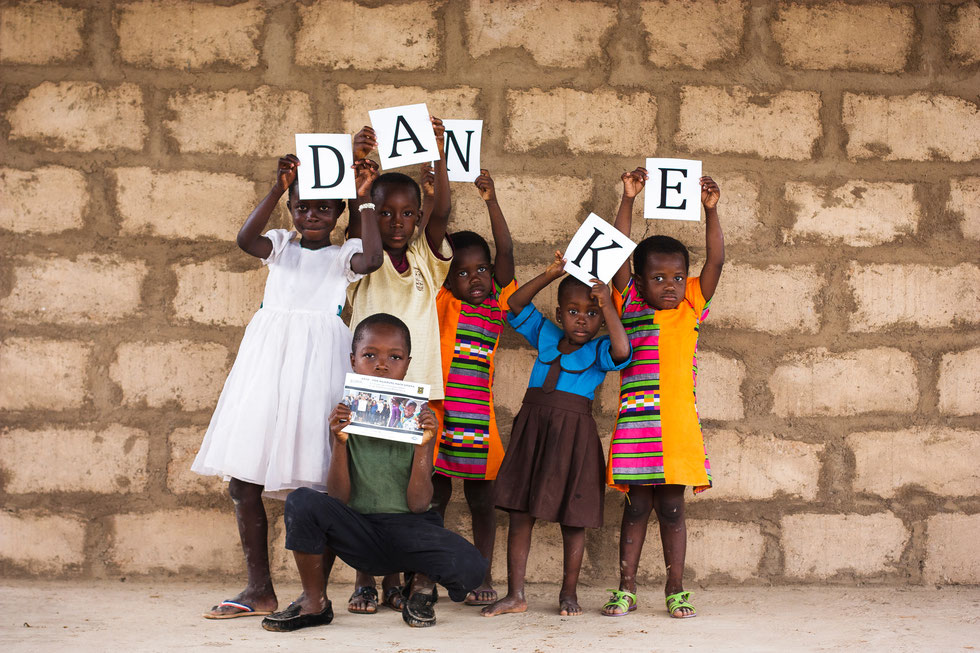 We would like to thank the ZEBRA profile class from Hamburg - Wilhelmsburg for their commitment!!! In the following brochure you will find more information about the project ARISE - FROM HAMBURG TO GHANA, which the students have worked out in Wilhelmsburg and about the work of the profile class in general.